"Wealth doesn't come from managing your money.
Wealth comes from managing the emotions behind your money."
Over the course of my career, I discovered something that was never taught in business school: each of us has our own unique and personal relationship with money.

It begins even before you get your first piggy bank and over the years it changes very little. It may evolve ever so slightly but for the most part, your feelings toward money are imprinted from birth.

This will influence how much money you'll make throughout your entire life.

Unless you're in touch with those emotions and understand the impact that they have on your financial behavior, and unless you take steps to change or heal some of those behaviors, you will not achieve the wealth and happiness you desire.

The bottom line is that wealth doesn't come from managing your money. Wealth comes from managing the emotions behind your money.

It's that simple.
University of Iowa BA, DePaul University Career Center CFP Program
Years of Experience: 14

Mark Murphy started in the financial services industry 14 years ago by working with his sister. Having the flexibility to be home and raise my children, while being able to help countless people with their financial goals has had a tremendous impact on my life, and confirms that I made the right career choice.

In his free time, Mark enjoys playing music and eating tacos.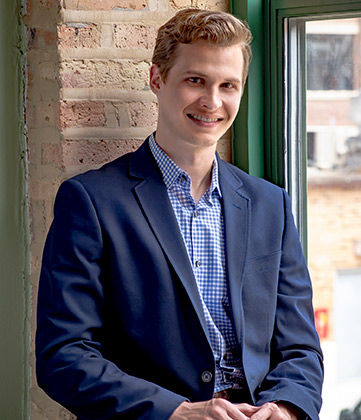 Steven joined JMC Wealth Management in 2020 and has over six years of experience in the financial services industry. Based in Chicago, Steven is passionate about building meaningful relationships and improving the financial and emotional lives of those around him. He follows a comprehensive financial planning process that helps clients live the lives they want to lead. A few of his specialties include financial goal-setting, portfolio management, debt strategies, and behavioral coaching, all of which help his clients build wealth for themselves and future generations.

Prior to JMC Wealth, Steven served as a Registered Associate with a high-net-worth wealth management team at Morgan Stanley. In this role, he assisted with portfolio management and investment research, performance reporting, and client satisfaction outreach. Prior to Morgan Stanley, Steven served as a Senior Account Executive for Cambridge Investment Research, where he was responsible for consulting with financial advisors and creating public relations strategies, communication plans, and fostering digital engagement at the financial advisor and broker-dealer level.

Steven received a Bachelor of Arts degree from the University of Iowa. He earned the Accredited Wealth Management Advisor (AWMA®) designation in 2021. He also holds the FINRA Series 7 and 66 securities licenses, along with the Illinois Life and Health insurance licenses.

Outside of work, Steven enjoys exploring local coffee shops in Chicago with his wife Tori, exercising on his Peloton bike, and following NCAA college wrestling. Steven is an active board member of the Big Shoulders Funds, a philanthropic organization that supports inner-city schools which provide a quality, values-based education for Chicago's children.
Jennifer's diverse experience in the securities industry began in 2000 as a receptionist for an independent financial planning firm in Oklahoma. She was attracted to the industry by her passion for client interaction. In joining Householder Group Estate & Retirement Specialists in 2004 as a registered sales assistant, Jennifer played an integral part in getting the practice from a start-up firm to 300+ clients by orchestrating marketing campaigns, generating case analyses, creating financial plans, and building quality relationships through positive client support and sound expertise.

As a Client Relationship Manager and LPL Registered Administrative Associate, Jennifer joined JMC Wealth Management in March 2019. She serves as the primary liaison between the financial advisor, clients, and the operations team. In her position, she is responsible for assisting with client relationships, financial planning, client inquiries and requests, preparations for client meetings all while focusing on exceptional service.

Jennifer is a fully registered investment professional with over twenty years' experience. She holds the Financial Industry Regulatory Authority (FINRA) Series 7 and 66 securities registrations through LPL Financial and Sequoia Wealth Management. Additionally, she holds Life, Accident and Health, Variable Annuity and Variable Life Insurance Licensing in the state of Florida & Illinois.

Originally from Oklahoma, she earned her Bachelor in Business Administration degree in Finance from the University of Central Oklahoma in 2002. Jennifer also has a great passion for the breeding and showmanship of pure-bred dogs. She currently serves as a board member of the Boston Terrier Club of America, which is responsible for promoting quality in the breeding of pure-bred Boston terriers. She currently resides in Orlando, Florida with her 2 AKC Champion Boston Terriers, Horshack and Giddy.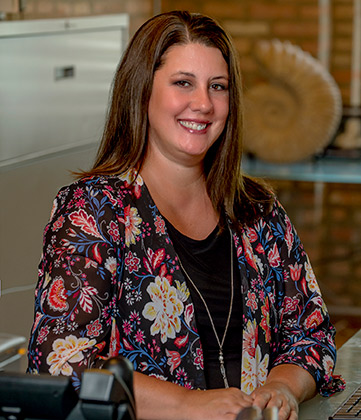 Stacey joined JMC Wealth Management in the Fall of 2012. She has 19 years of experience in the financial services industry. Based in Chicago, Stacey is responsible for personal contact with the clients to complete applications, assist with 401(k) rollovers and process various transactions for the LPL brokerage accounts as well as a myriad of other duties for our clients.

Prior to working at JMC Wealth Management, Stacey was a ten-year veteran as a Plan Administrator for The Cochlan Group, Inc. out of Chicago. She was responsible for the administration and support of nonqualified executive benefit plans including deferred compensation plans and SERP plans as well as utilizing life insurance as a financing vehicle for those plans.

Stacey received her diploma from Fox College in Illinois specializing in Business Administration. Stacey resides in the southwest suburbs of Chicago. She enjoys spending time with her husband, John, her2 children and her 2 dogs. She spends her weekends being a travel-ball mom and cheer coach. She also enjoys helping the youth by aiding with the Religious Education Program at St. Anthony's Catholic Church in Frankfort, IL.